News
Washington County
Posted: Jan 03, 2022 10:42 AMUpdated: Jan 03, 2022 10:43 AM
Electrician, HVAC Work Begins in Courthouse Remodel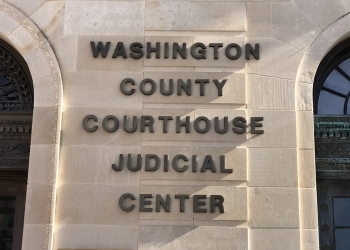 Garrett Giles
Remodeling efforts on the first floor of the Washington County Judicial Center in downtown Bartlesville are moving along smoothly.
Commissioner Mike Dunlap says electricians were expected to be in on Monday to start the installation of drop-in light fixtures. Dunlap says HVAC crews would be in to do duct work as well. He says they would like to have the work done and the ceiling in by Friday.
They would like to start staining on Monday, Jan. 10. Dunlap says the stain looks greats. He says he is excited to see the final product.
The courtroom remodel began in October 2021. Commissioner Dunlap in recent months has said the hope is to have the work done by March 2022.
« Back to News