News
Dewey Public Schools
Posted: Jan 07, 2022 2:46 PMUpdated: Jan 07, 2022 3:09 PM
DPS Board of Education to Hold First Meeting of 2022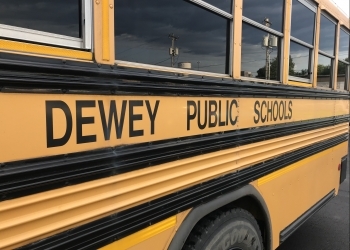 Garrett Giles
Dewey Public Schools (DPS) Board of Education will meet for the first time in 2022 on Monday.
Superintendent Vince Vincent will give a report during the meeting. The Board will then discuss and take possible action on revisions to the Bulldogger Back to School Plan for 2021-2022. Lastly, the Board may enter into executive session to discuss Superintendent Vincent's mid-year evaluation.
The DPS Board of Education will meet in the McCrary Conference Room of the School Administration Building at 1 Bulldogger Road at 6:00 p.m.
« Back to News