Sports » Latest News
Sports
Posted: Jan 13, 2022 6:57 AMUpdated: Jan 13, 2022 7:57 AM
Bruin Football Coaching Search Ongoing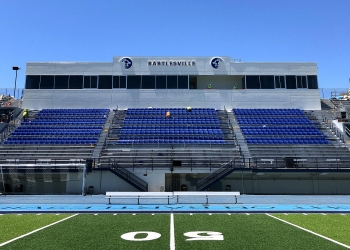 The search for a new Bartlesville High head football coach is continuing, and the district is moving into another phase of the search as we enter into mid-January.
BHS Athletic and Activities Director Thad Dilbeck said interviews began this week. There is a search committee that will help with interviewing prospective candidates.
Dilbeck updates on the search thus far.
Interest in the job has been high. Bartlesville is looking to replace former head coach Jason Sport, who resigned his post in mid-December. Sport had been the head coach for three seasons. This is the Bruins first search for a football coach since late-2018.
Dilbeck says he has been pleased with how it has gone.
We will have more on the next football coach at Bartlesville High School when information is available
« Back to Sports