Sports » Latest News
Sports
Posted: Nov 30, 2021 7:40 AMUpdated: Nov 30, 2021 8:40 AM
Bruin Hype Night on Tuesday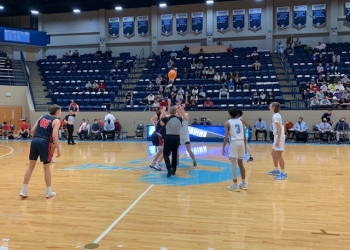 The first of three big events for Bartlesville basketball is on Tuesday night, as BHS hosts its basketball Hype Night at Bruin Field House.
The event will include the introduction of the 8th grade-varsity teams, a dunk showdown, three point challenge, team skills challenge, prizes and more. The program starts at 5:30 PM.
In addition to those festivities, the Bruins will be taking donations of water and sports drinks for the girls and guys teams throughout the year.
Don't forget Wednesday at lunch will be the Bruin Tip-off Luncheon at Hillcrest Country Club. You can find a link to tickets online with this story at BartlesvilleRadio.com.
« Back to Sports