Sports » Latest News
Sports
Posted: Jan 13, 2022 7:00 AMUpdated: Jan 13, 2022 8:00 AM
Copan Basketball on Pause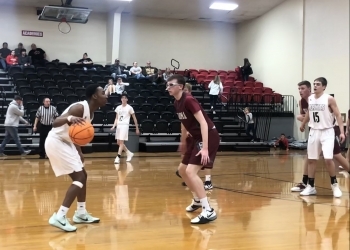 No basketball this week at Copan High School, as the Hornets are virtual due to health and safety concerns.
Copan will hopefully get back into action next week. It is usually the busiest time of the year for the Hornets, with three games per week on the docket until the playoffs in mid-February.
Instead, Copan will have played just one game since December 16. It is tough because the Hornets have won three games in a row.
The Hornets started to turn things around when their younger guys started taking steps forward. Head coach Kevin Foreman says the last month has been good for his freshmen.
With no games this week, the Hornets next scheduled contest will be against Dewey in the first round of the Caney Valley Tournament. We will have coverage next week in Ramona on KRIG 104.9 and likely 99.1 FM – KPGM for the annual Caney Valley Tournament. Copan, Dewey, Caney, KS, Barnsdall and Caney Valley are all slated to play.
« Back to Sports