Sports » Latest News
Pawhuska Football
Posted: Nov 30, 2021 3:45 PMUpdated: Nov 30, 2021 4:45 PM
Huskies Look to Get Revenge Against Cashion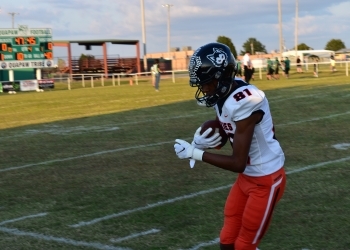 The Pawhuska Huskies are looking to get revenge against a Cashion Wildcat team that eliminated the Huskies from the semifinals of the Class A state playoffs last year. They will have a chance to do that this Friday night in Ponca City and Coach Matt Hennesy says the Huskies have been keeping an eye on their foes out west all season long.
Pawhuska is one game away from make it to the state championship game in Class A, something every team dreams of, but Hennesy has told his team to leave a lasting mark this year.
Friday's ballgame is scheduled to kickoff at 7 p.m. from Ponca City High School and can be heard on Sportstalk KPGM FM 99.1 and will also be streaming on KPGMTV.com.
« Back to Sports