Sports » Latest News
Indians
Posted: Jul 15, 2022 6:08 AMUpdated: Jul 15, 2022 7:08 AM
Indians Gunning for OCL State Title on Friday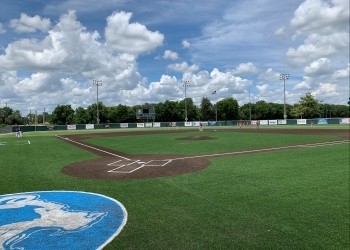 It's a big day for the Doenges Ford Indians as Bartlesville opens play in the Oklahoma Collegiate League State tournament on Friday. Bartlesville earned a first round bye and did not have to play in the opening round. The Tribe will play the SWAT Academy Rebels out of Oklahoma City at 4 p.m. to potentially put themselves in the title game.
Bartlesville owns a 10-4 home win over the Rebels but also took an 8-5 loss against the opponent in the regular season. Indians manager John Pannell says he is happy with how the team has fared in the first season of the OCL.
The Indians are 23-11-1 on the summer season with just one tournament remaining after Friday. If Bartlesville wins it would take on the winner of Marrucci PWP and the Duncan Generals—two teams that have beat the Tribe this season. The OCL title game is set for 8:30 p.m.
Radio coverage of the semifinals will be on Sportstalk 1500 AM—99.1 FM KPGM. If the Indians make it the title game will air on KWON AM 1400—FM 93.3, 95.1. Both games will feature video streaming at KWONTV.com.
« Back to Sports