Sports » Latest News
Indians
Posted: Jul 12, 2022 6:06 AMUpdated: Jul 12, 2022 7:06 AM
KWON Night at the Ballpark Set for Tonight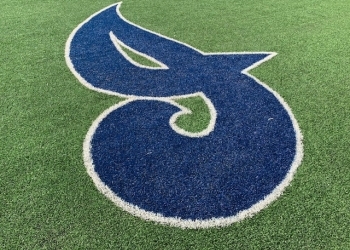 One of the most exciting days of the summer baseball season is here—KWON Night at the Ballpark takes center stage at Bill Doenges Memorial Stadium on Tuesday evening. The Doenges Ford Indians take on Marrucci Midwest and the Duncan Generals in a doubleheader starting at 6:15 p.m.
Free admission, concession specials, cash given away for every Indian base hit and strikeout. And someone will have a shot at winning $1,400 dollars if an Indian hits a homer over the KWON sign in left center field. Indians manager John Pannell says this is one the season's special nights.
Bartlesville is 21-11-1 on the season with just a few games remaining. The Tribe are coming off two shutout losses in Oklahoma Collegiate League Play last Thursday. Tuesday's game will set the slate for this weekend's OCL State Tournament in Bartlesville. Pannell talks about the scenarios.
The action starts from Doenges Stadium at 6:15 p.m. Radio coverage of the doubleheader is available on KWON AM 1400—FM 93.3, 95.1 with video streaming at KWONTV.com
« Back to Sports