Sports » Latest News
Bruins
Posted: Jul 13, 2022 6:19 AMUpdated: Jul 13, 2022 7:19 AM
Lady Bruins Prepping for Softball Season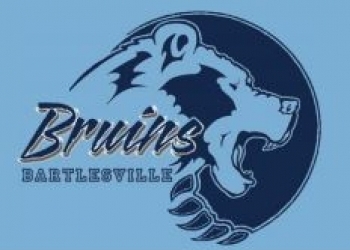 Practice officially starts for Bartlesville High softball on Monday, as all fall sports outside of football can officially get work in at the end of this week.
Bartlesville is coming off a 19-15 season a year ago in fast pitch, and this will be the first year in a while that the Bruins have the benefit of also playing slow-pitch together in the spring.
Head coach Kyle Minton is back for his fourth season and he details what positives he's seen over the offseason.
The extra season allows most of the Bartlesville softball players to get in extra swings, but Minton says he thinks the defense will benefit the most from the extra spring season.
Exhibitions for BHS softball are still more than a week away, with games starting in early August.
« Back to Sports