Sports » Latest News
Oklahoma Union Basketball
Posted: Dec 28, 2021 3:08 PMUpdated: Dec 28, 2021 4:08 PM
OKU Still Close to the Top in 2A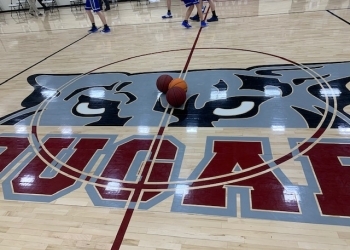 Oklahoma Union basketball continues to be one of the top teams in Class 2A as the season hits its midpoint. OKU still ranks at No. 3 in latest poll that was released just prior to winter break. The Cougars even garnered six first-place votes.
Last year's Cougars ran through local competition on the way to the 2A state crown. However, a younger group at OKU this year hasn't been able to do the same. The Cougars have had three of their last four games decided by less than 10 points. Union's only loss in that stretch came to 4A Mannford in the Ty Hewitt Tournament finals.
OKU will gave several impact games going forward once the calendar turns over. Cougars head coach Lee Ott says team chemistry is a big advantage for his group.
OKU is 7-1 on the season so far. The Cougars will resume the season on January 4 with home game against Ketchum.
« Back to Sports