Sports » Latest News
Sports
Posted: Jan 06, 2022 7:28 AMUpdated: Jan 06, 2022 8:28 AM
OKWU Stays Unbeaten at Ottawa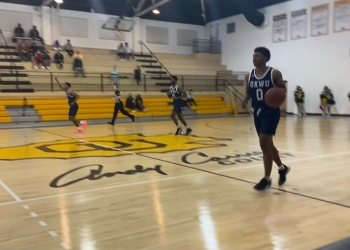 The Oklahoma Wesleyan men's team fought off Ottawa to earn an 81-71 win on Wednesday night. This is the first time The Eagles have won in Ottawa since 2011.
OKWU went on a 14-2 run midway through the first half and at one point led the game 36-20. The Braves closed the half well and made it 38-29 at the break.
The Eagles battled in the second half but still kept the upper hand the whole way. Jaden Lietzke proved to be too much as he scored 24 points on 11-12 shooting. Kaleb Stokes, Dylan Phillip and Kaz Ammons all scored in double figures.
OKWU is now 16-0 on the season. The Eagles will play a home game on Saturday against Southwestern.
« Back to Sports