Sports » Latest News
Pawhuska Football
Posted: Nov 24, 2021 2:12 PMUpdated: Nov 24, 2021 3:12 PM
Thanksgiving Not Hindering Pawhuska's Preparations for ECP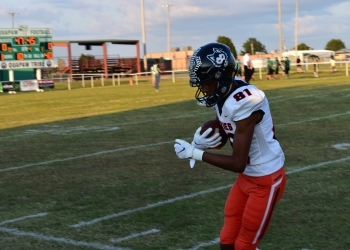 The Pawhuska Huskies have advanced to the quarterfinals of the Class A state football playoffs. With that comes an interesting week of practice, as Pawhuska is out of school all week for Thanksgiving break leading up to Friday's game at Elmore City-Pernell. Coach Matt Hennesy says it is an honor to practice on Thanksgiving, but says this week has been different with practices taking place in the morning.
When the Huskies hit the road on Friday, they will be looking at a three and a half hour road trip to Elmore City. Hennesy maps out what that day will look like.
Friday's game is scheduled to kickoff at 7 p.m. from Elmore City and can be heard on Sportstalk KPGM FM 99.1 and KPGMTV.com.
« Back to Sports