News
City of Dewey
Posted: Jan 03, 2022 9:02 AMUpdated: Jan 03, 2022 9:02 AM
DPWA to Weigh Item Between Dewey, American Towers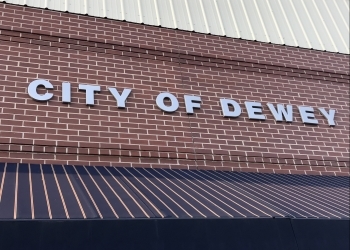 Garrett Giles
An item between the City of Dewey and American Towers, LLC, may soon be approved by the Dewey Public Works Authority (DPWA).
The DPWA will discuss and possibly approve "The First Amendment to Site Ground Lease" between the City and American Towers, LLC, directly following the Dewey City Council meeting on Monday, Jan. 3.
This meeting will take place in the Council Chambers of City Hall, 411 E. Don Tyler Avenue.
« Back to News