News
Washington County Commissioners
Posted: Jan 03, 2022 9:49 AMUpdated: Jan 03, 2022 9:51 AM
Antle Elected to Serve as Wash. Co. Commissioner Chair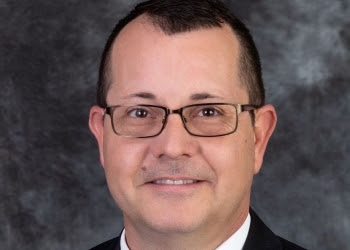 Garrett Giles
With a new year comes a shift in roles for the Washington County Board of Commissioners.
Washington County District Two Commissioner Mike Bouvier served as the Chairman of the Board throughout 2021. He says he enjoyed his time as Chairman, but it is time to change hands.
The Commissioners elected District One Commissioner Mitch Antle to serve as Chairman in 2022. Commissioner Antle says his duties include serving as the Chairman for the Budget Board, the Tax Roll Correction Board, and the Board of Health, too.
District Three Commissioner Mike Dunlap will serve as Vice Chairman for the Board of Commissioners.
Later in the meeting, the Commissioners approved their appointments to several other committees. Those appointments are as follows:
----------
Commissioner Mitch Antle
Budget Board - Chairman
Tax Roll Correction Board - Chairman
Board of Health - Chairman
Grand Gateway Board of Directors Representative
Job Training Northeast
CED #1 Board
Grand Gateway (Northeast) RTPO, Services/Transportation Planning
Washington-Nowata County Community Sentencing Council
Commissioner Mike Dunlap
SIG/SIF Board
Grand Gateway E.D.A. Home Finance Board and Trust
Washington-Nowata County Community Action Foundation
Commissioner Mike Bouvier
Grand Gateway Board of Directors
Oklahoma Public Employees Health and Welfare
ACCO Legislative Committee
----------
The 2022 Committee Meetings Calendar would be approved from there.
Aside from committee appointments and schedules, a request for salary and benefits for the Washington County Election Board Secretary for the Month of December in the amount of $4,911.98 would be approved. Lastly, the Commissioners approved a declaration of surplus for an ice machine out of District Three.
The Commissioner's next scheduled meeting is Monday, Jan. 10, at 9:30 a.m. They will convene on the second floor of the Washington County Administration Building at 400 S. Johnstone Avenue in downtown Bartlesville.
« Back to News