News
Government
Posted: May 05, 2022 6:58 AMUpdated: May 05, 2022 6:58 AM
PODCAST: Sen. James Lankford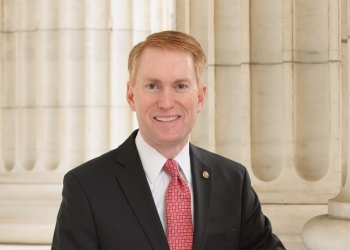 Tom Davis
US Senator for Oklahoma James Lankford called into Bartlesville Radio Thursday for our monthly podcast.
Senator Lankford first addressed the leak from the Supremme Court regarding a draft ruling on Roe v Wade that would send the ruling of abortions back to the states to decide. Senator Lankford issued a statement after Chief Justice Roberts confirmed the document was authentic and later joined Rob Finnerty on Newsmax to discuss the implications of the leaked opinion.
Lankford has been a pro-life advocate and pro-parent advocate for years, ensuring that babies, pregnant mothers and parenting mothers are supported. Lankford pushed back on the Biden Administration's rule to allow taxpayer-funded abortions.
Senator Lankford then pivtted to the border crisis. Lankford has been an outspoken against lifting Trump-era Title 42, which is the only regulation still in place since Biden took office in January 2022. Senator Lankford has been clear that the Biden Admin cannot pick and choose where the pandemic is happening but a plan must be in place when Title 42 is lifted.
Lankford then informed us the Senate is currently working to vote on conferees for US Innovation and Competition Act (USICA)/the America Creating Opportunities for Manufacturing, Pre-Eminence in Technology, and Economic Strength (COMPETES) Act, known as the "China bill."
The Senate will consider several votes on Wednesday including Senator Lankford's Motion to Instruct (MTI) that would require any deal with Iran to address Chinese purchases of Iranian oil, along with Iran's nuclear proliferation, ballistic missile development & support for terrorism. Lankford opposed the United States Innovation and Competition Act in June of last year.
Lastly, Senator Lankford talked about the release of volume 6 of his waste report, Federal Fumbles: Ways the Government Dropped the Ball.The report highlights waste and inefficiency in the federal government and offers solutions and recommendations for long-term changes that need to begin immediately. A summary of the report can be found HERE.
« Back to News