News
Oklahoma
Posted: Jun 23, 2022 9:27 AMUpdated: Jun 23, 2022 9:27 AM
Luke Holland GOP for US Senate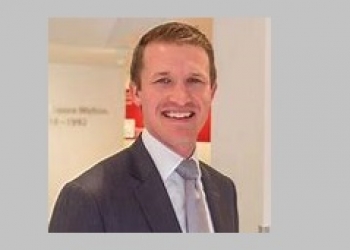 Tom Davis
Appearing on COMMUNITY CONNECTION, Bartlesville's own Luke Holland told listeners why he is running for the US Senate with the blessing and endorsement of retiring US Senator Jim Inhofe.
Working alongside Senator Jim Inhofe as his chief of staff, Luke says he has been fighting back against Joe Biden's liberal agenda. Senator Inhofe describes Luke as "a conservative's conservative."
Luke is a fourth generation Oklahoman who believes America is the greatest country on earth and that our best days are yet to come. Holland says he recognizes that the trial of our time is putting a stop to the rush to socialism in America and to keep Communist China from accomplishing its goal to be the world leader.
Holland says his conservative beliefs are grounded in his Christian faith, individual liberty, limited government and American Exceptionalism.
As Senator, Holland promises to hold Joe Biden accountable, defend the gains made under Donald Trump and fight to get the America first agenda back on track. He will undo the bad deals made under the Biden Administration and get America moving in the right direction, one based on freedom and our Christian ideals.
« Back to News