News
Sports
Posted: Sep 06, 2022 2:29 PMUpdated: Sep 30, 2022 9:50 PM
Wesleyan Christian Too Much For Copan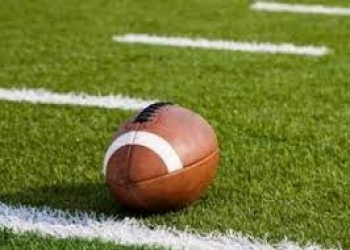 Dalton Spence
The Wesleyan Christian Mustangs met up with the Copan Hornets in Copan. The Hornets would go on to strike first but Wesleyan Christian would strike back quick and often
Up 30-6, Archer Swisher breaks off a 50-yard touchdown run to extend the Mustangs lead.
WCS would score 54 straight.
Needing a touchdown to keep the game alive Copan would score right before half with a pass from Kane Foreman to Jarrett Shambles.
Wesleyan Christian would strike again quickly. With 17 seconds before half WCS would intercept Kane Foreman and would punch it in one play later to make it 61-12. Giving Wesleyan Christian the win. Wesleyan Christian improves to 4-1 on the year while Copan falls to 2-3 on the year.
WCS improves to 4-1 on the year and Copan's two game winning streak ends making the Hornets 2-3 on the year.
« Back to News