News
City of Bartlesville
Posted: Jan 05, 2023 5:50 PMUpdated: Jan 05, 2023 5:51 PM
Change Order Passes for Soccer Field Lighting Project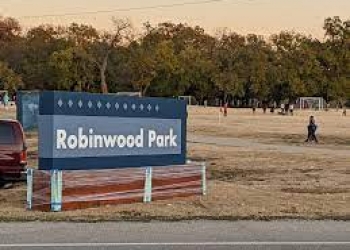 Garrett Giles
A change order adds monies to the Robinwood Soccer Field Lighting Project in Bartlesville.
The Bartlesville City Council unanimously (5-0) approved the measure on Tuesday night. The project involves installing MUSCO field lighting on the south three soccer fields at Robinwood Park, located at 2200 S.E. Frank Phillips Blvd. The $13,000 change order was requested to accommodate changes in the location of the lighting control box.
Voters approved $350,000 for the project in the 2020 General Obligation Bond Election, the bid for which came in $67,000 higher than budgeted. A contract was awarded to Electrical Express for $417,000 by the council on Nov. 7, 2022.
In a statement to Bartlesville's City Beat, Director of Engineering Micah Siemers said:
"The contract was awarded with the understanding that the budget deficit would be covered utilizing 2022 G.O. Bond funds from park projects that have not yet been designed and bid along with unallocated 2022 GO Bond funds. There is currently $65,125 in unallocated 2022 GO Bond funds available. There is also a discretionary 2022 GO Bond project for a berm and fence along the west edge of Civitan Park that has a budget of $50,000. A portion of that project budget and the unallocated funds will be used to cover the original contract budget shortfall along with Change Order No. 1, leaving $35,125 for the Civitan Park project."
« Back to News