News
Bartlesville
Posted: Jan 05, 2023 6:07 PMUpdated: Jan 05, 2023 6:08 PM
Vehicle Plows Through Barber Shop in Bartlesville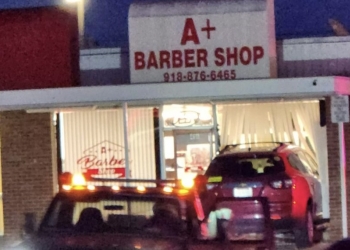 Garrett Giles
A vehicle plows through the store front of a barber shop in Bartlesville.
Witnesses saw a red Chevy crash into the A+ Barber Shop, located at 416 SE Washington Boulevard next to the UPS Store. The accident occurred around 6:00 p.m. on Thursday.
There is no word yet as to what caused the collision, nor are we aware of any injuries at this time.
We will have more information when it becomes available.
« Back to News