News
Osage County
Posted: Jan 13, 2023 2:31 PMUpdated: Jan 13, 2023 2:31 PM
Most Common Drug Overdose Substances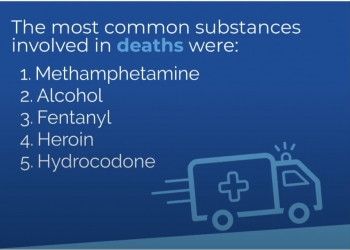 Dalton Spence
The Osage County Health Department released on its Facebook page the most common substance overdose deaths. Methamphetamine topped the list with alcohol second, fentanyl third, heroin fourth and hydrocodone fifth.
Hydrocodone is a semi-synthetic opioid used for pain relief. Long-term effects of hydrocodone are collapsed veins from IV use, cardiovascular problems, insomnia and mental disorders.
Signs and symptoms of hydrocodone overdose is drowsiness, loss of consciousness, slow or irregular breathing, cold/clammy skin, and low heart rate and blood pressure.
If you or someone you know struggles with substance abuse, call the Substance Abuse and Mental Health Services Administration at 1-800-662-4357.
« Back to News