News
City of Bartlesville
Posted: Jan 13, 2023 2:56 PMUpdated: Jan 13, 2023 3:52 PM
BPD Prepares for 2nd Block Party Cook Off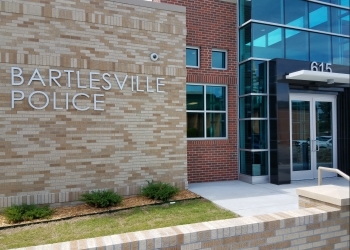 Garrett Giles
The Bartlesville Police Department (BPD) is ready to fire up the grill for its 2nd annual Block Party Cook Off.
While a date for the event is yet to be determined, Lieutenant Daniel Elkins says they are excited to bring the cook off back for more community fun. Lt. Elkins says they want to get people pumped up about getting out this spring. He says the event was a ton of fun last year and that they want to build off of that momentum.
At least 7 teams competed in the BPD's Block Party Cook Off in 2022. Lt. Elkins says they want to do more for their contenders by reaching out to local businesses that may want to create goodie bags for them. He says it'll be great getting outdoors to cook and celebrate all the good Bartlesville has to offer.
Lt. Elkins says they're looking at the potential of hosting the event on the second or third week of April. He says that is a loose estimated time for now. Entry fees are $20 per team. For more information contact Lt. Elkins at 918.338.4001 or dbelkins@cityofbartlesville.org.
More information on the contest itself can be found below: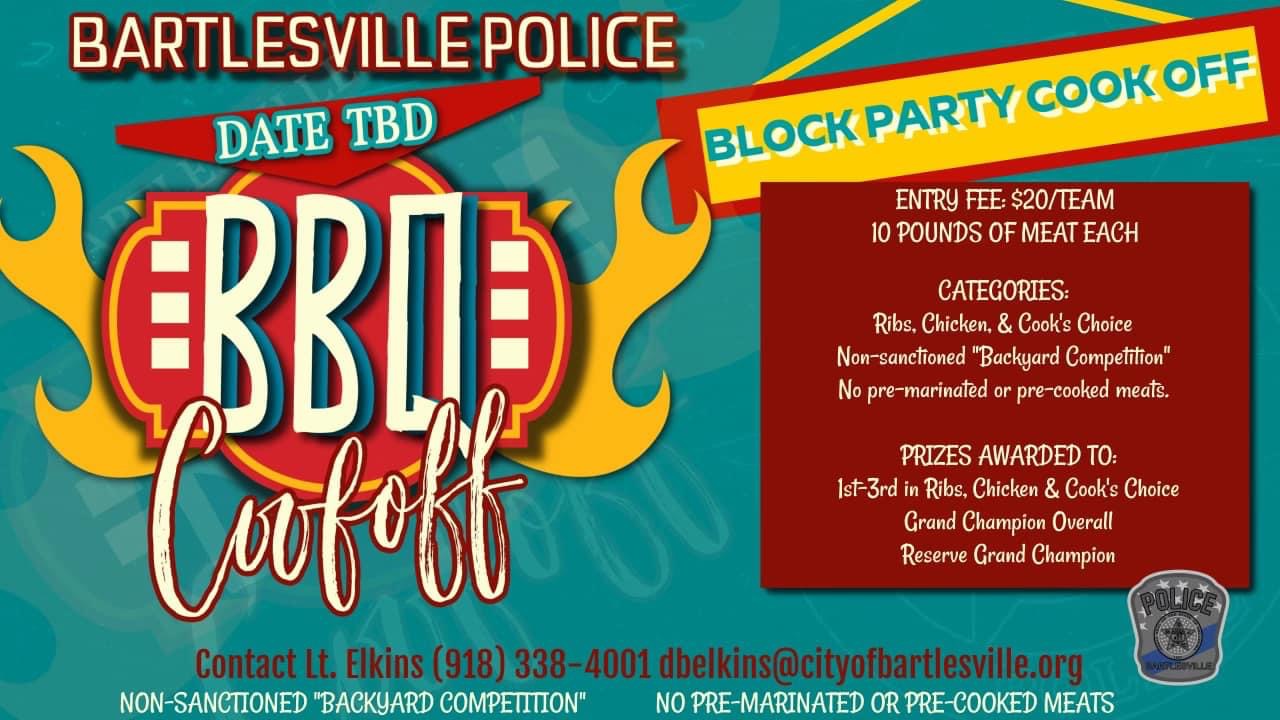 « Back to News