News
Regional News
Posted: Feb 03, 2023 2:40 AMUpdated: Feb 03, 2023 2:40 AM
Bartlesville Man Dies in Osage County Crash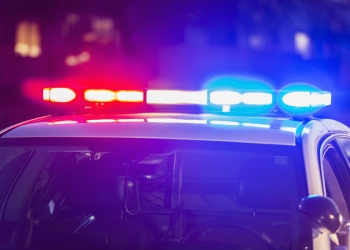 Tom Davis
A Bartlesville man is dead following a fatality collision on Thursday just west of town.
The collision at about 2:30pm on Thursday on State Highway 123 at County Road 2712, approximately 1.25 miles southwest of Bartlesville, OK. in Osage County.
A 2022 Kenworth driven by Brent M. Gregory,41,of Olathe, KS, was traveling south on State Highway 123, slowing to turn right onto County Road 2712. A 2016 Ford F250 driven by Joseph D. Harris, 60, of Bartlesvillewas also traveling south on State Highway 123 and was well behind the semi. OHP states that for unknown reasons, The semi slowed substantially to turn right, Harris did not. Harris's truck then struck semi in the rear of the trailer. As the semi pulled off the roadway after the collision, it unknowingly dragged Harris's vehicle with it as it pulled off State Highway 123 and onto the side of County Road 2712.
Harris was transported by Bartlesville EMS to Jane Phillips Hospital in Bartlesville, where he was pronounced deceased at the hospital due to head, trunk internal, trunk external, arm and leg injuries.
The driver of the semi was not injured.
« Back to News