News
Washington County
Posted: Feb 03, 2023 10:02 AMUpdated: Feb 03, 2023 1:02 PM
Teen Charged with Murder Given New Court Date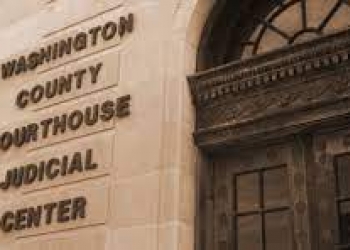 Chase McNutt
A Bartlesville teen who has been charged with murder was seen again in Washington County Court on Friday morning.
17-year-old Heidi Dutton had her second court date after being charged as an adult with first degree murder last month. Dutton is accused of murdering her grandparents, Larry and Deborah Dutton.
According to the arrest affidavit, the murders took place just before Christmas in rural northern Washington County, in Dewey.
Dutton's current charge was amended as prosecuters are now seeking life without parole
Dutton's attorney and Judge Linda Thomas agreed on the next court date for Dutton, which will be on March 22nd on the first floor of the Washington County Courthouse.
« Back to News