News
Washington County
Posted: Feb 03, 2023 1:17 PMUpdated: Feb 03, 2023 1:17 PM
Bartlesville Man Arrested for Rape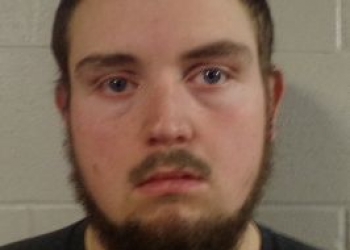 Chase McNutt
A Bartlesville man was seen in Washington County Court on Friday on a felony charge alleging rape by instrumentation. Austin Earl Dempsey was arrested on February 3rd after a call was made on a reported rape that had recently occurred on the 600 block of Se Elmhurst Ave.
According to an affidavit, the victim made the phone call to police after the alleged rape took place. After officers arrived, the victim was talking with officers, and she said that Dempsey allegedly had inserted his fingers inside of her vagina after being told no multiple times.
The victim also claims that right after telling Dempsey no, he would force himself on top of her and held her down by her wrists before forcing the victim to have unwanted sexual intercourse. Dempsey would admit to forcing his hand into the victim after being told no but claims that the intercourse was consensual.
Dempsey was arrested, and he is currently being held over on a $200,000 bond and his next court date is set for February 6th
« Back to News