News
News
Posted: Feb 03, 2023 2:28 PMUpdated: Feb 03, 2023 3:29 PM
Bartlesville City Council to Meet for February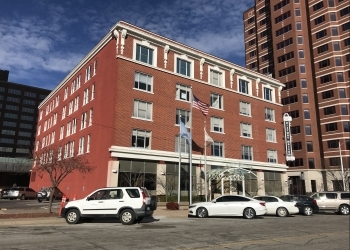 Chase McNutt
Bartlesville City Council is set to meet for their monthly meeting on February 6th as it's the first Monday of the month. A bit shorter agenda from last month, kicking off the meeting will be the Police Chiefs Award for Valor being presented to a citizen.
Reappointments are set to happen for Kregg Cammack, John Joyce, Jay Jenzen and Denise Parks. Cammack and Joyce will get three additional terms added on the Bartlesville Adult Center Trust Authority. For Jenzen and Parks, reappointments for the Bartlesville History Museum Trust authority for another three terms as well.
They plan on ending the meeting with amending the budget of the City of Bartlesville for the fiscal year of 2022-23, appropriating CDBG-Covid grant revenue for the CDBG-Covid Fund.
The meeting will star at 5:30 pm at City Hall located on 401 S. Johnstone Ave.
« Back to News