News
Crime
Posted: Feb 03, 2023 3:28 PMUpdated: Feb 03, 2023 3:28 PM
Dewey Police Make Arrests After Dispensary Break-Ins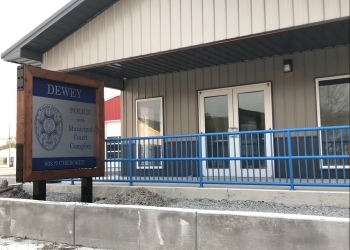 Garrett Giles
Three suspects are arrested after four of the five medical marijuana dispensaries in the City of Dewey experience break-ins.
Patrol Officer Robbie Hicks with the Dewey Police Department (DPD) says it has taken roughly a month to investigate the matter. Hicks says he believes accessibility is the reason for the uptick in dispensary break-ins on a more local level. He says these are cash-only businesses that keep everything on site, which unfortunately make them easy targets.
As far as the cases go, Officer Hicks says the DPD basically has them wrapped up. Hicks says everyone that is a suspect has been dealt with at this point. He says the best advice he can give anybody is this: Be vigilant.
Names of the individuals in custody have not been released at this time. You are encouraged to call 911 if you see any suspicious activities late at night or in the early morning hours. The Dewey Police Department can be reached at 918.534.2223 as well.
« Back to News