News
Government
Posted: Feb 03, 2023 3:51 PMUpdated: Feb 03, 2023 3:55 PM
Mullin Seeks Border Security Answers Ahead of SOTU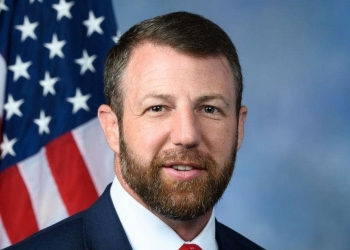 Garrett Giles
United States Senator Markwayne Mullin (R-OK) releases a video ahead of next week's State of the Union Address.
In the video, Sen. Mullin calls on President Biden to address the crisis at the Southern Border as a matter of national security. Sen. Mullin says the American people need to hear the President's plan to address this national security crisis, which Mullin says is a direct result of President Biden's reckless border policies.
Facts released by the Sen. Mullin on Friday:
Since President Biden entered office, over 4 million people have illegally crossed into the United States via the southern border – equal to roughly the population of Oklahoma.
That number does NOT include the nearly one million known 'got-aways.'
December 2022 broke the record for most illegal immigrant crossings with 251,487 in a single month.
At least 38 people on the terror watch list have been apprehended trying to enter the U.S. between ports of entry so far this fiscal year, including 17 in December.
In 2022, the DEA seized enough illicit fentanyl to kill every person in the United States.
President Joe Biden will give the 2023 State of the Union address on Tuesday, Feb. 7, at 8:00 p.m.
« Back to News