News
Washington County
Posted: Mar 14, 2023 3:32 PMUpdated: Mar 14, 2023 3:32 PM
Bartlesville Man Arrested on Multiple Charges Tuesday Morning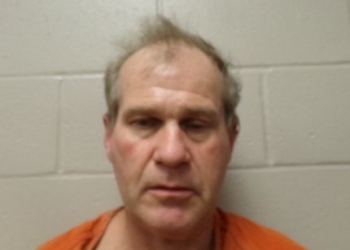 Chase McNutt
Ernest Taylor Marshall was arrested early on Tuesday morning on multiple charges after BPD were dispatched around 2:30 am to the 400 block of SW 10th Street in reference to a vehicle theft. According to an affidavit, Marshall was allegedly in possession of the victims BMW and had taken their cellphone.
The victim reported they did not give Marshall permission to take the vehicle. After being pulled over, police found the victims cellphone, and a backpack that belonged to Ernest Marshall. Inside the backpack was a white powdery substance, syringes with liquid inside, and a glass pipe.
Marshall is being charged with vehicle theft, possession of controlled dangerous substance, larceny from building, and possession of paraphernalia. He is currently being held over on a $30,000 bond and his next court date is set for March 24th.
« Back to News