News
Washington County
Posted: Mar 15, 2023 4:47 PMUpdated: Mar 15, 2023 4:47 PM
Bartlesville Man Pleads Guilty to Charges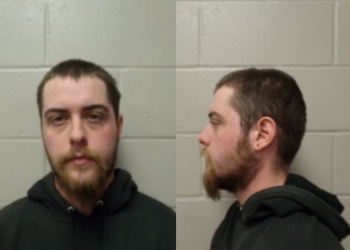 Chase McNutt
A Bartlesville man was seen on charges stemming from an incident back in March of 2022. Ace Edmison was charged with assault and battery, and conspiracy after an incident at a QuikTrip. According to an affidavit, the victim in this case told officers that Edmison had jumped him.
Police noticed when talking to the victim, that he had a fresh red mark on his face. Officers also saw security footage that showed Edmison punch the victim in the face, which would be consistent with the red mark. The affidavit also states that Ace was driven to the gas station by his father, but had not business being at the QuikTrip, as his only alleged intent was to attack the victim.
Edmison was seen in Washington County Court on Wednesday afternoon and pled guilty to these crimes. His next court date is set for April 12th at 1:30 for sentencing.
« Back to News