News
Government
Posted: Mar 21, 2023 3:27 PMUpdated: Mar 21, 2023 3:28 PM
Mullin Intros Bill Reauthorizing Brain Aneurysm Studies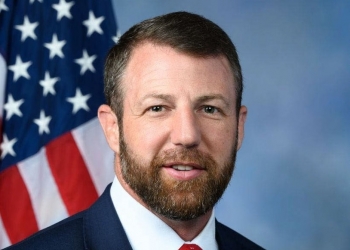 Garrett Giles
U.S. Senators Markwayne Mullin of Oklahoma and Richard Blumenthal of Connecticut introduce Ellie's Law on Tuesday.
Ellie's Law is a bipartisan bill to reauthorize federal funding over the next five years for the National Institute of Neurological Disorders and Stroke (NINDS) to increase brain aneurysm research.
In a statement, Sen. Mullin said:
"My family knows firsthand how scary and life-altering a brain injury can be. An estimated six million people in the U.S. have an unruptured brain aneurysm, yet funding for research remains extremely inadequate. It is crucial we reauthorize this funding to increase life-saving research, prevention, and treatment measures for this condition. I'm glad to join Senator Blumenthal on this important legislation."
Full bill text can be found here.
Background:
An estimated six million people in the U.S., or one in 50 people, have an unruptured brain aneurysm
Each year, an estimated 30,000 people in the U.S. suffer a brain aneurysm rupture, 40 percent of which are fatal
Brain aneurysms are most prevalent in people ages 35-50 but can occur in children
« Back to News