News
Washington County
Posted: Mar 22, 2023 5:02 PMUpdated: Mar 22, 2023 5:03 PM
Teen Charged with Murder Gets New Court Date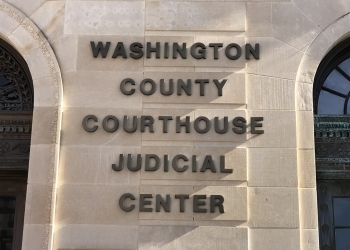 Chase McNutt
A Bartlesville teen who has been charged with murder was seen again in Washington County Court on Wednesday afternoon.
17-year-old Heidi Dutton had her third court date after being charged as an adult with first degree murder earlier this year. According to the arrest affidavit, the murders took place just before Christmas in rural northern Washington County, in Dewey.
Her boyfriend, 20-year-old Lucas Walker of Bartlesville, is named in a federal criminal complaint in connection with the Duttons' slayings. According to the U.S. Attorney's Office for the Northern District of Oklahoma, Walker is a member of the Cherokee Nation and will be prosecuted under the jurisdiction of the federal government based on the 2020 Supreme Court ruling in McGirt v. Oklahoma.
Dutton's attorney, District Attorney Will Drake and Judge Linda Thomas agreed on the next court date for Dutton, which will be on May 23.
« Back to News