News
Osage County
Posted: Jun 02, 2023 2:38 PMUpdated: Jun 02, 2023 2:38 PM
Commissioners Continue Searching For Long Term Ambulance Service Solutions.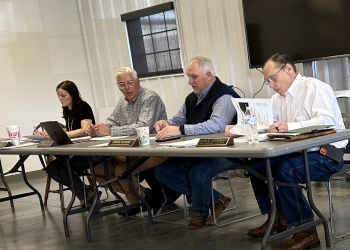 Dalton Spence
The Osage County Commissioners discussed a possible bid for ambulance services earlier this week where the commissioners would ultimately not award a bid yet.
Commissioner Charlie Cartwright talks about the issues the commissioners are facing right now.
Miller EMS's contract for ambulance services ends at the end of June.
« Back to News