Sports » Latest News
Sports
Posted: Oct 01, 2022 6:37 AMUpdated: Oct 01, 2022 7:37 AM
Bristow Gets the Best of Dewey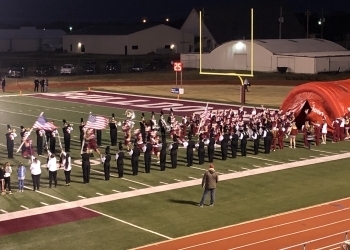 Dewey football had a tough go of it at home against Bristow on Friday night.
The Pirates beat the Doggers 58-6. It was similar to Dewey's last game against Jay, a decent start defensively lost some momentum as Bristow scored most of its points in the last two and a half quarters.
Bristow was up 35-0 at halftime. Dewey (1-4) did get on the board though, a great drive to begin the second half got the Dogger their touchdown on the night.
Mike Wilt had the call on KRIG 104.9.
That was an 80-yard eight play drive for the Bulldogger touchdown,but the offensive highlights would end there.
Bristow would outscore Dewey 23-0 in the final two quarters to notch the 52-point win.
Dewey will have another tough one at home against Holland Hall next week.
« Back to Sports