Sports » Latest News
Sports
Posted: Jan 06, 2022 7:10 AMUpdated: Jan 06, 2022 8:16 AM
Bruins Begin COP-Arvest Thursday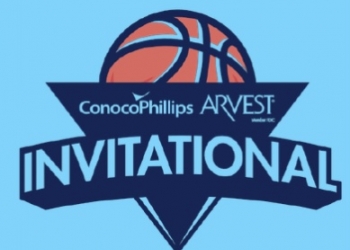 Bartlesville has the annual ConcoPhillips-Arvest Invitational at Bruin Field House starting on Thursday night.
There will be eight games a day over the next three days, including both BHS clubs playing the nightcap.
Both Bartlesville clubs lost to Union in their most-recent contests on Tuesday. The guy's game was tough, with the Bruins losing a three-point lead in the final 40-seconds of the contest.
Head coach Clent Stewart talks about the game against the Redhawks.
The atmosphere at Bruin Field House was one of the best it's been in years on Tuesday. The crowd appeared to effect the Redhawks free throw shooting in the final minute of regulation and helped force overtime.
Stewart says when the community shows up to support it makes the games more fun for everyone.
The Bartlesville girls will have a tough draw in 5A No.1 Carl Albert. The Titans are undefeated at 8-0. Meanwhile the BHS guys will face Tulsa McClain, which is 5-3 in Class 4A.
Games are later than usual for BHS because of tournament action. A scheduled 7:00 tip for the girls with the guys at 8:30.
There is always a chance they run behind, as well. You can watch the BHS games on KWONTV.com, with radio coverage on KWON – AM 1400, FM 93.3 and 95.1.
« Back to Sports