Sports » Latest News
Sports
Posted: Jun 02, 2023 7:15 AMUpdated: Jun 02, 2023 8:18 AM
Hall Listed As Probable Starter in Regional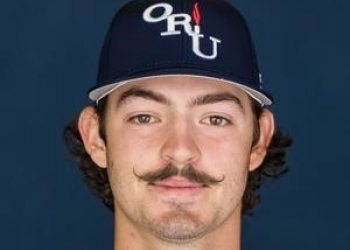 To college baseball: Oklahoma, Oklahoma State and Oral Roberts are all in action on Friday evening for the first round of the NCAA Baseball Tournament.
Oklahoma State must start against a tough, familiar foe and a local name. OK-State faces Oral Roberts Friday night at 6:00 from O'Brate Stadium in Stillwater.
According to the game notes for ORU, the Golden Eagle's projected starter is former Bartlesville High Bruin Jakob Hall.
Hall would get his first start in an NCAA Regional if that is the case. So far this sophomore season Hall is 8-3 with a 3.35 ERA. He already owns a win over the Pokes in Stillwater as a freshman a bit more than a year ago.
Oral Roberts is not your usual four-seed. Golden Eagles are 46-11 and won both the Summit League Tournament and regular season titles. They also own two wins over the Cowboys in the regular season.
Oklahoma State head coach Josh Holliday says it will be a tough Regional.
Oklahoma squeaked in as one of the final four at large berths into the event. Sooners will try to justify the selection committee's choice Friday night against East Carolina in the Charlottesville, Virginia Regional.
A 6:00 first pitch.
« Back to Sports