Sports » Latest News
Pawhuska Football
Posted: Dec 28, 2021 4:51 PMUpdated: Dec 28, 2021 5:51 PM
Huskies Hard at Work Heading Into 2022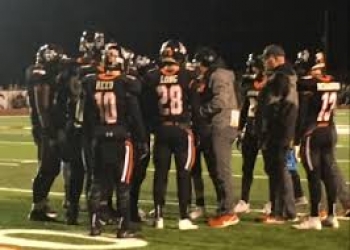 Pawhuska football coach Matt Hennesy told his team to take the week off following the season-ending loss to Cashion in the Class A State Semifinals. When he walked into the facility the following Monday, he said 85 percent of the team was in the weight room and showed no signs of wanting to take a break.
Hennesy said not only is the team dialed in moving forward, but the administration and community is as well. He said the first couple days following a season-ending loss is always tough, but once you begin reflecting on the season and looking ahead to what the future holds, there is reason to begin shifting gears and getting ready for the next year.
The Pawhuska senior class won 40 games, two district championships and made back-to-back trips to the Class A State Semifinals.
« Back to Sports