Sports » Latest News
Pawhuska Football
Posted: Nov 23, 2021 3:41 PMUpdated: Nov 23, 2021 4:41 PM
Huskies Set Records Against Colcord, Continue to Build Depth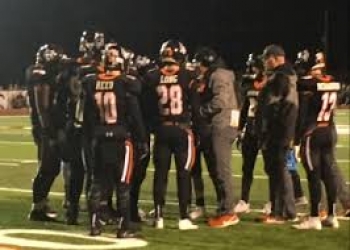 The Pawhuska Huskies lit up the scoreboard once again last Friday with a 53-29 victory over the Colcord Hornets. The first team defense only allowed a two-point conversion and offensively, quarterback Todd Drummond set the school passing record with 463 yards. Dalton Hurd had 316 yards receiving on 17 receptions. Coach Matt Hennesy talks about the key to Pawhuska's success from last Friday.
As the Huskies move one step closer to a gold ball, Hennesy has stressed the importance of being healthy, which Pawhuska is heading into Friday's game at Elmore City-Pernell. With that, Hennesy has also talked about the importance of getting some of his younger guys playing time in the playoffs so that they can have that experience should they need to enter the game at a crucial time later on this year.
The Huskies make the three and a half hour trek south to play Elmore City-Pernell this Friday at 7 p.m. That is a game we will have for you on 99.1 FM KPGM and streaming on KPGMTV.com.
« Back to Sports