Sports » Latest News
Sports
Posted: Nov 23, 2021 7:17 AMUpdated: Nov 23, 2021 8:18 AM
OKWU Men's Soccer in Final 10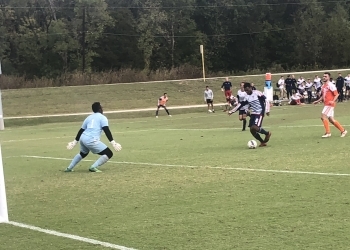 In Oklahoma Wesleyan soccer, the women's team lost over the weekend, but the men's team won.
The Eagle guys, who are fresh off a national runners-up finish back in the spring, have advanced to the final 10 of the national tournament.
The Eagles do not play again until a week from Thursday. OKWU will await the winner between Columbia, Missouri and Marymount California. The Wesleyan men are 21-2 on the season.
« Back to Sports