Sports » Latest News
Sports
Posted: Jun 02, 2023 7:12 AMUpdated: Jun 02, 2023 8:12 AM
OU Wins OK-State Falls in WCWS Day 1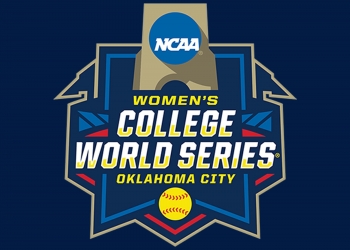 OU softball is moving to the winner's bracket, while Oklahoma State will be one loss from elimination after day one of the Women's College World Series on Thursday.
It was a pitcher's duel for Oklahoma as the Sooners took on Stanford. OU would win another thriller 2-0 in Oklahoma City in front of a crimson-heavy crowd.
It was 0-0 into the fifth inning when a big two-run single – aided by a Cardinal error in the outfield gave Oklahoma all the breathing room it would need.
OU moves on to the winner's bracket – on Saturday. No game for the Sooners Friday. Oklahoma will face Tennessee Saturday afternoon at 2:00. Another game we will have on Sports Talk 1500 AM and 99.1 FM – KPGM. Game is on ABC for television.
Meanwhile Oklahoma State was pummeled in the first round of the tournament. OK-State fell to Florida State 8-0 in a run-rule. It was 2-0 Seminoles before an 1.5-hour rain delay. FSU would tack on five more to make it 7-0 in the middle of the game before getting a run-rule on a single run in the sixth.
OK-State faces elimination on Friday night at 8:30. Cowgirls will face the loser of Washington and Utah, who play each other at noon Friday. That game was bumped from Thursday night due to the rain delays.
We will have Oklahoma State at 8:30 on Sports Talk 1500 AM and 99.1 FM – KPGM.
« Back to Sports