Sports » Latest News
Pawhuska Basketball
Posted: Jan 06, 2022 6:51 PMUpdated: Jan 06, 2022 7:51 PM
Pawhuska Drops Both in Day one of Mike Kerr Classic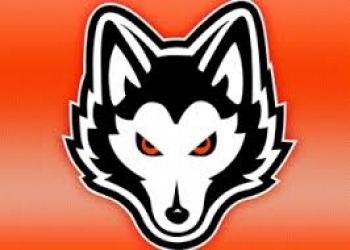 It was a back and forth affair in the first game of the first round of the Morrison Tournament on Thursday morning when the Pawnee Lady Blackbears tangled with the Pawhuska Lady Huskies.
In the end, it was Pawnee advancing, as the Lady Blackbears advanced with a 49-44 victory.
Trailing 35-33 midway through the fourth quarter, it was Pawhuska's Hannah Reynolds who nailed a three-pointer to give Pawhuska a 36-35 lead. Unfortunately, that is the last time Pawhuska held a lead, as Haeil Stevens went 7 of 10 down the stretch from the free throw line to seal the victory.
Pawhuska led 10-7 at the end of the first quarter and Pawnee held a slim 16-15 lead at halftime. The Lady Blackbears extended that lead to 32-30 going into the final frame.
Reynolds led Pawhuska in scoring with 13 points, while Fallon Bowman added 10 and Jordan Nelson had seven. Pawhuska will now play the loser of Oklahoma Christian Academy and Meeker on Friday morning at 11 a.m.
As for the boys, they ran into some tough competition on day one in Oklahoma Christian Academy and fell to OCA, 58-29.
It was 11-0 before Mason Gilkey made the first bucket of the game for the Huskies. The first quarter ended with the Eagles leading 15-3. They would extend that lead to 32-10 by halftime. From there, Pawhuska's supporting cast was able to get some minutes, as Conner Easley and Noah Wilson each scored.
The Huskies now play the loser of Morrison and Meeker on Friday afternoon following the Lady Huskies' game at 11.
« Back to Sports