Sports » Latest News
Sports
Posted: Jan 03, 2022 7:25 AMUpdated: Jan 03, 2022 8:25 AM
Pokes Win Fiesta Bowl - 12-win Season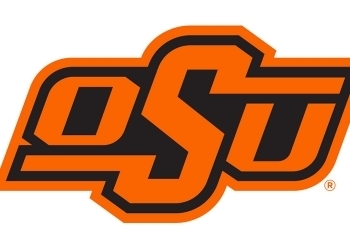 It was a thrilling come-from-behind victory in our final college football game statewide on Saturday in Glendale, Arizona.
Oklahoma State rallied from 21-points down just before halftime to top Notre Dame, 37-35 for a Fiesta Bowl Championship.
The Cowboy defense, which has been heralded all season long, gave up four first half touchdowns before shutting the gates. OK-State would reel off three straight TDs of their own, and tied the game in the 3rd quarter off this catch from senior Tay Martin.
Quarterback Spencer Sanders was as good as he's ever been. Accounting for 496 yards of offense, four touchdowns and no interceptions. Here is how the final call sounded on KWON on New Year's Day afternoon.
The victory gives the Pokes something to lean on after a disappointing end to the regular season in a loss to Baylor in the Big 12 title game. Head coach Mike Gundy acknowledged how far the program has come in the past 15-years during his postgame comments.
Cowboys will return a bulk of their production on both sides of the ball, but lose several key players, as well.
« Back to Sports