Sports » Latest News
Sports
Posted: Dec 28, 2021 7:25 AMUpdated: Dec 28, 2021 8:27 AM
Sports Year in Review: Indians Hot Start in '21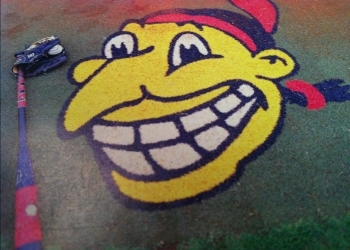 We continue our series of the best sports stories locally in 2021, and no year in review would be complete without a set of highlights from the Doenges Ford Indians.
Bartlesville's summer baseball team got off to a hot start this past summer. The Tribe started 9-2, and won a Branson Tournament championship… In Bartlesville during the first weekend of action.
The Indians topped Pittsburg American Legion Post 64 in the title game, 8-6, in dramatic fashion.
The Tribe scored five runs, all with two outs, in the top of the seventh to come from behind and win the "Wish We Was in Branson Tournament."
Bartlesville was down to its final out when Harrison Clark tripled home two runs to right center field. After an intentional walk, Collinsville Cardinal Hunter Harlan singled home the game-tying run.
The Indians would end up with runners on second and third with the game tied, when future OKWU Eagle Karson Lee came to the plate and drove in the eventual game-winning runs.
The Indians were only in the positon to win the tournament after a great outing from William Parsley on the mound the day prior. Parsley threw a one-hit shutout to beat a good Mt. Home, Arkansas club in the semifinals. Here was the final out of that contest.
The wins gave Bartlesville's summer team an eight-game win streak and a 9-2 record. The Indians would also make the finals of the Mt. Home, Arkansas Tournament a week later. Bartlesville would end its season at 18-14.
« Back to Sports