Sports » Latest News
Indians
Posted: Jul 13, 2022 6:14 AMUpdated: Jul 13, 2022 7:14 AM
Tribe Take Two Wins on KWON Night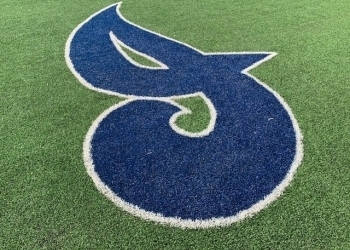 The Doenges Ford Indians had a thrilling night as it took two victories on the final night of the regular season. Bartlesville took down Marrucci Midwest 4-1 in a come-from-behind effort in game one and then knocked off the Muskogee Diamond Dawgs 11-4 in game two.
Bartlesville's bat were slow to wake up against tough pitching in the opener. The Tribe entered the sixth down 1-0. Brendan Asher would pick up an RBI to tie the game. Manager John Pannell would then be ejected for arguing a somewhat close play at the plate. Pannell's exit fired up the troops because Oklahoma Wesleyan's Keegan Woods would clear the bases right after.
The Indians pitching led the way in the effort with 13 total strikeouts. Jakob Hall pitched the first inning and Daniel Barham pitched a scoreless seventh. Bradee Rigdon took care of the middle five frames. Rigdon has yet to allow an earned run in 18 innings this season. He also tabbed a season-high 10 strikeouts.
Bartlesville took care of business in game two. Muskogee led 3-2 in the fourth but imploded from there, giving Bartlesville eight runs on a litany of walks and errors. Brendan Asher and Luke Fox would pick up two-RBI singles in the contest.
With the pair of victories Bartlesville has clinched a first round bye in the Oklahoma Collegiate League tournament. The Tribe will play Friday at 4 p.m. in the semifinals.
« Back to Sports