News
Local News
Posted: Feb 03, 2023 5:17 PMUpdated: Feb 03, 2023 5:19 PM
Sunrise Reporter Turns White Due to Supply Issues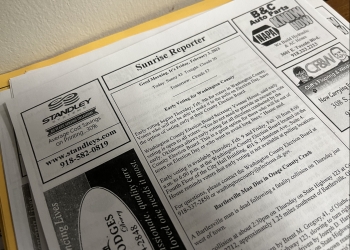 Garrett Giles
Bartlesville Radio's Sunrise Reporter has a different shade these days because of ongoing supply chain issues.
The normally yellow paper has turned white because paper mills are not manufacturing as much colored paper such as golden rod. Even legal sized golden rod is unavailable. Therefore, Bartlesville Radio will be printing out white Sunrise Reporters in the meantime.
And don't forget that you can always read the Sunrise Reporter on Bartlesville Radio's website here.
The radio station is starting to send an email version of the popular paper as well. Click here to subscribe.
« Back to News